Clean electricity for multi-lot buildings.
As experts in community energy technology, Bright Connect is able to offer significantly cheaper electricity.
We do this through Community Energy Networks (sometimes called Embedded Networks). Community Energy Networks are a collection of private electricity smart meters that sit behind a single connection to the local electricity grid of a multi-lot building, such as an apartment block or office complex.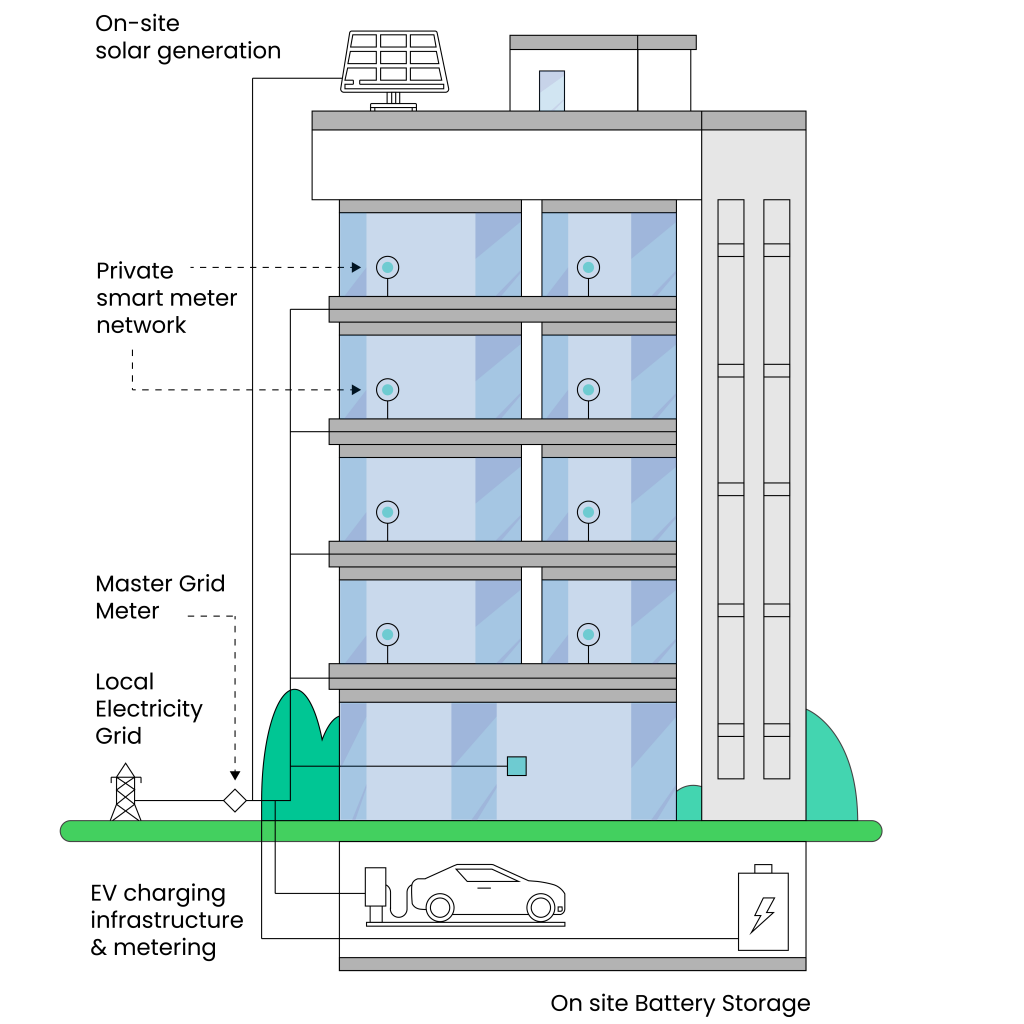 With Community Energy Networks, building owners and occupants get benefits that aren't available in traditional power setups.
We use our energy market expertise to purchase electricity on behalf of everyone in the building via the wholesale electricity market. Thanks to this significantly cheaper avenue, we can pass on electricity savings to strata and building occupants.
We also source electricity via onsite solar generation, meaning residents without roof space can still access greener and more affordable electricity.
Plus, we provide innovative product offerings such as peer-to-peer trading and the simple addition of electric vehicle charging infrastructure, if needed.
Maximum energy, minimum costs.
We use smart energy management technology to optimise how our networks consume energy, actively managing building consumption patterns. Battery storage can be added to your building when it's beneficial to do so. You won't need to worry about this — we closely monitor your building's energy usage and will let you know when the time is right.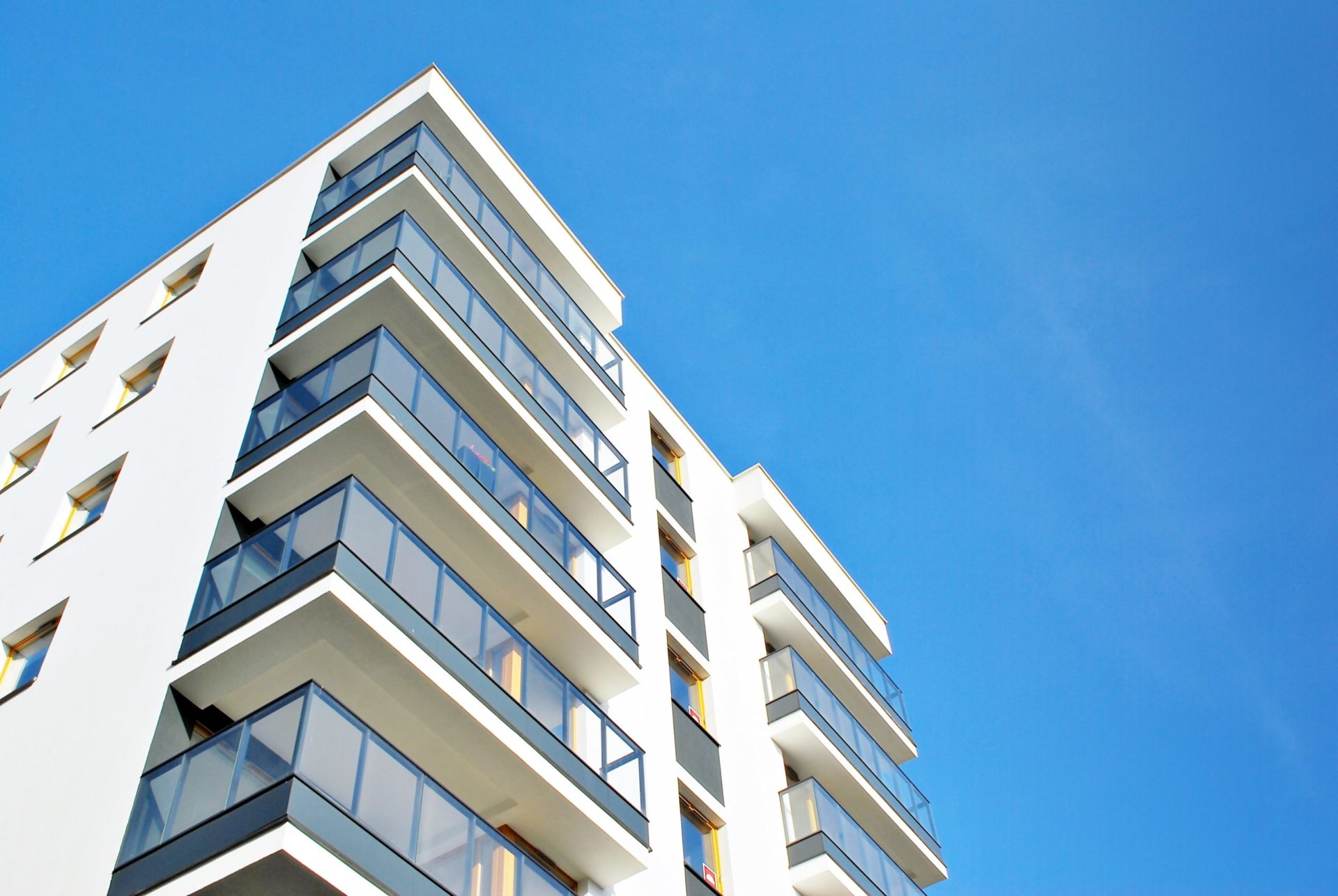 In addition to electricity, our meters can record other utility usage such as water and gas. This enable simple single bill solutions for residents
Here's what you need to do now.
Community Energy Networks can be designed and installed during construction, as well as on already-established buildings. We work with property developers, builders, strata companies, council of owners, and electrical consultants to create tailored solutions that align with the unique needs and goals of the building. Whatever your Community Energy Network looks like, building occupants enjoy cheaper, greener energy.
To explore a customised solution for your building, contact us.